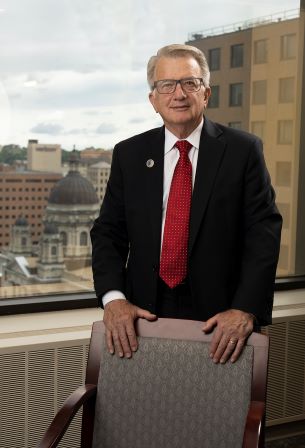 Hon. Brian F. DeJoseph
Of Counsel
Hon. Brian F. DeJoseph, J.S.C. (Ret.) draws upon 41 years of experience as a judge and justice to provide mediation and litigation/appellate consultation services at Bottar Law, PLLC.
Justice DeJoseph joins the Firm following 8 years as an Associate Justice of the Supreme Court of the State of New York, Appellate Division, Fourth Judicial Department, preceded by 13 years as a Justice of the Supreme Court seated in Onondaga County. On the Supreme Court bench, Justice DeJoseph supervised the matrimonial division for five years (2001-2006), and then served as a trial Justice presiding over civil and commercial cases for seven years (2007-2014).
Prior to election to the Supreme Court bench in 2001, Justice DeJoseph served for 19 years as a Judge of the Syracuse City Court (1981-2000). At the time, Justice DeJoseph was the youngest Judge to sit on the City Court bench. In 1987, he was designated to serve as a supervising judge of the Syracuse City Court and remained in that capacity until 2000.
Justice DeJoseph received his B.A. in economics from Syracuse University, and his J.D. from Syracuse University College of Law. During college and law school, he served in the New York State Army National Guard.
Justice DeJoseph was president of the New York State Association of City Court Judges and chair of the New York State City and District Court Planning Committee. He also served on the Partnership to Reduce Gun Violence, the Syracuse/Onondaga Drug and Alcohol Abuse Commission, and the Onondaga County Criminal Justice Advisor Board.
Justice DeJoseph is the proud father of three adult daughters and resides in Syracuse with his wife, Stephanie.